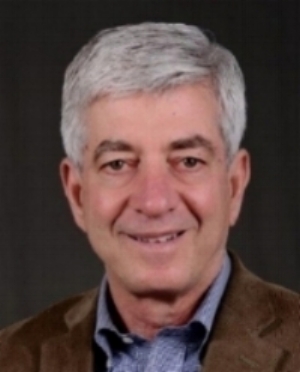 Hartley has guided many who are living with trusts successfully adapt to key roles.
Why work with a family trust executive coach to develop supportive trust cultures?
Family Offices/Private Family Trust Companies/Institutional Trustees, please contact Hartley to discuss your unique needs.
Trustees are usually sound at managing technical aspects of trusts – but often downplay relational components. A good coach can help remedy that. A skilled trustee is better able to create a positive trust culture and exercise "practical wisdom" while fulfilling fiduciary responsibilities.
For their part, beneficiaries most often enter relationships with their trustees with little or no explanation or training. Education typically consists of informal meetings where the trustee or an attorney explains how the trust works, and an investment advisor explains investments. Perhaps the beneficiary takes a class to learn about personal financial planning.
Understanding how trusts work and a basic knowledge of investments and financial planning is important, but does not address the beneficiary's fundamental issue: Successfully integrating the trust into his or her life. A well-informed beneficiary understands both the possibilities and the limitations of trusts to support positive, life-shaping decisions.
Everyone involved benefits when the relationship between trustee and beneficiary is mutually fulfilling. Each will experience the satisfaction that comes from aligned expectations with a common goal.
Hartley has guided many who are living with trusts successfully adapt to key roles, while deepening their understanding of trust-related relationships and responsibilities.
He has been retained by family offices and private family trust companies, institutional and individual trustees. Also adult beneficiaries ranging from college age through senior family members.
Clients draw upon practical, field-tested approaches to help them forge solid connections between "book-learning" and their real world, day-to-day concerns.
Individual coaching and custom-tailored education is in person, by telephone, or video conference - so there are no geographic limitations. Group coaching and workshops are popular to ignite new perspectives and performance.
Please email Hartley@NavigatingTheTrustscape.com to schedule a call to discuss your needs.
"Hartley's presence of mind, relevant experience, and deep relational wisdom helped me forge a burgeoning new relationship with my trustees and leave behind the daunting confrontations I had feared."—B.K., New York"
As both a beneficiary and a family trustee for multiple trusts over many years, I approached Hartley to help me navigate a tricky succession process. His unflagging support, knowledge and networks were absolutely invaluable." — D.F., San Francisco
Hartley serves as Dean of the Trustscape for the Purposeful Planning Institute, and is an Associate of Wise Counsel Research, a charitable think-tank producing award-winning educational resources.
"Trusts will survive into the 21st century only so long as they are administered by persons of principle. As a practical matter, what does that mean? Family Trusts does an admirable job of answering that question." —Prof. Charles Rounds, Suffolk University School of Law
"You will not think about trusts in the same way again." — Charles W. Collier, Senior Philanthropic Advisor at Harvard University on reading TrustWorthy
Writing
In 2010, Hartley launched the ongoing Beneficiary and Trustee Positive Story Project to collect stories told by beneficiaries and trustees who – with compassion and wisdom – have successfully navigated challenges in the midst of complexity. Two years later, he published TrustWorthy – New Angles on Trusts from Beneficiaries and Trustees (Trustscape 2012), a collection of 25 such real-life stories. The Positive Story Project became the theme of his popular online column for the journal Trusts & Estates.
Hartley co-authored Family Trusts: A Guide for Beneficiaries, Trustees, Trust Protectors, and Trust Creators (Wiley 2016), which is a practical guide to living with trusts in ways that enrich the lives of all who are involved.
"By steadfastly holding and articulating a positive vision of an evolved trustee-beneficiary relationship, he moves the entire field decisively forward."
—G.S., Chicago
Speaking
Hartley's talks bring to life flourishing trustscapes. His talks are built around stories and practices of successful families.
He regularly speaks at family-only events, and has presented at conferences hosted by the Family Office Exchange, Institute of Private Investors, Society of Trust and Estate Professionals, Purposeful Planning Institute (where he serves on the Counsel of Deans), Attorneys for Family Held Enterprises, Private Wealth Network (Australia), American College of Trust and Estate Professionals (ACTEC), and many others.
Hartley has been a guest lecturer at the American Banking Association's National Trust School.
"The evening was a great success. We really liked the way he engaged the audience. Everything felt very natural and relaxed."
—W.N., Denver
Workshops/Personal coach
Family Offices/Private Family Trust Companies/Institutional Trustees, please contact Hartley to discuss your unique needs.
For Trustees. Fill gaps in your knowledge and practice hands-on skills. A sampling of topics: how to prepare for and conduct successful meetings with beneficiaries; make clear how to request distributions, and how requests will be evaluated; when and how to step into the role of mentor and/or "chief learning officer."
For Beneficiaries. No one is born knowing about trusts, or learns about them in school. In our workshops, beneficiaries reduce trust-related anxiety and feelings of powerlessness by gaining solid information. Also learn to form productive relationships with trustees.
Whether virtual or in person, learners are actively engaged every step of the way, from the moment they walk into the room until the end of the training.
"I am grateful for the kind consideration and directness with which Hartley addressed my questions and for the thought-provoking questions he asked. It's a comfort to listen to the thoughts of someone who is interested in my well being."
—C.W., Colorado Springs
Email Admin@NavigatingTheTrustscape.com to schedule a speaking engagement, workshop, or seminar.